Sear-Enity Seminars
your source for high quality information and educational offerings
Home Study Courses
Innovative Video Format
Flexible Delivery Methods
You Keep the Materials Forever
Courses Have No Expiration Date
I Am Available By Email with Any Questions While Taking Classes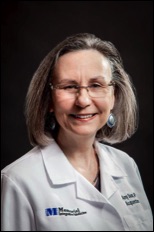 Sear-Enity Seminars was founded by Amy Sear. She has taught Continuing Education courses to professionals since 2000. Courses are approved by the NCCAOM for PDA's and the Florida Board of Acupuncture for CEU's.
"Amy's seminars are powerful tools to lead Acupuncturists, the world over, to rise to their professional best."
"Amy is a generous, passionate, enthusiastic and professional teacher."
Amy is a popular and well respected speaker and is well known for her organized, clear material and her helpful, information filled presentations. She is considered an expert in safety, ethics, laws, documentation and integration.
Amy J. Sear, A.P., Dipl. OM is a graduate of Cornell University and completed her Oriental Medicine education from the Acupressure Acupuncture Institute in Miami, FL, where she received awards for outstanding achievement in academics and clinical practice. She was a Teacher at South East Institute of Oriental Medicine, and is now a Teacher at the Atlantic Institute of Oriental Medicine in Ft. Lauderdale, and the Academy for Five Element Acupuncture in Gainesville, FL. She served as President of Florida State Oriental Medical Association (FSOMA) from 2004 to 2010.
Previously the owner of Sear-Enity Natural Medicine, Amy is now an Acupuncturist at two hospitals of the Memorial Healthcare System in Broward County of South Florida. She helped them develop and open their brand new Integrative Medicine Department in 2015. Since 2002, her passion has been in Integrative Oncology, which is the progressive and team based integration of eastern medicine into western, allopathic Cancer care, and her primary focus within this has been helping Breast Cancer patients all along their journey. She helped design a clinical research study utilizing Acupuncture for Hot Flashes in Breast Cancer patients.